The Best Halloween In-Game Events of 2017
Halloween: the time of year when everyone and their mums are out trick-or-treating, drinking, or dressing up as a clown to scare random passers-by—whatever takes their fancy. It's also the time of year when game developers show their true creative colours by making some of the best seasonal content a video game can get. Or, in the case of some, just shove a pumpkin on a protagonist's head and call it a spooky update. One of the most exciting things from this time of year is the opportunity to revisit games which may have been sitting, sad and lonely, staring at you from your steam library or desktop.
So let's sit down, eat too much chocolate, and explore some of the best Halloween in-game events and content of this year.
World of Warcraft: Hallow's End
We begin with a classic. MMOs appear always to dominate when it comes to seasonal content—and this year is no exception (as you'll see lower down, too). Despite the game's declining subscriber-base, the World of Warcraft calendar events are always a boost to its concurrent player numbers, according to Warcraft Realms. It's also a wonderful way to re-create the exam-destroying memories of yesteryear by getting thoroughly re-addicted to Blizzard's MMO Goliath. In Hallow's End this year, you'll find the usual trick-or-treat events in the Inns of every content on Azeroth (alongside Outland and Draenor)—a great way to get back in the groove (and grind) of WoW. More importantly, these treats can be spent to get… uhm… this: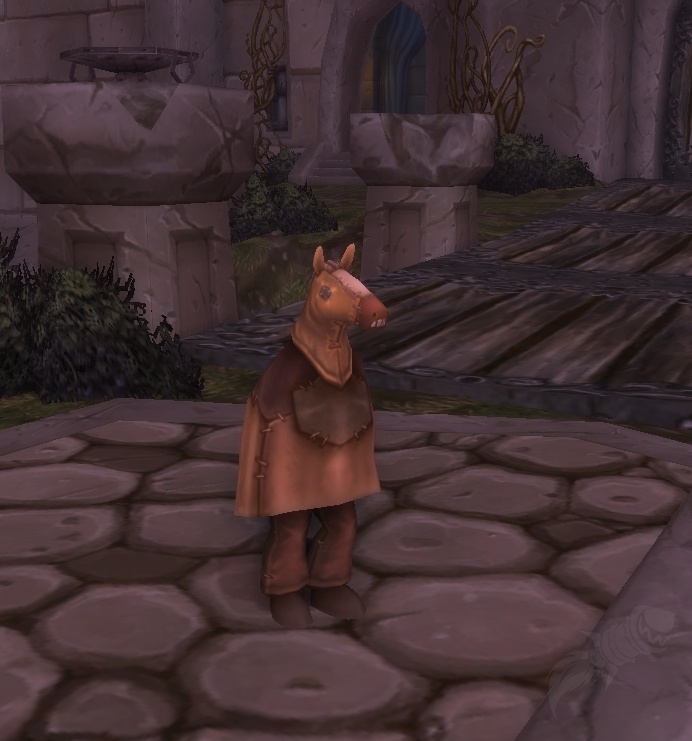 …and an adorable floating plague-bearing fortress of death as a pet: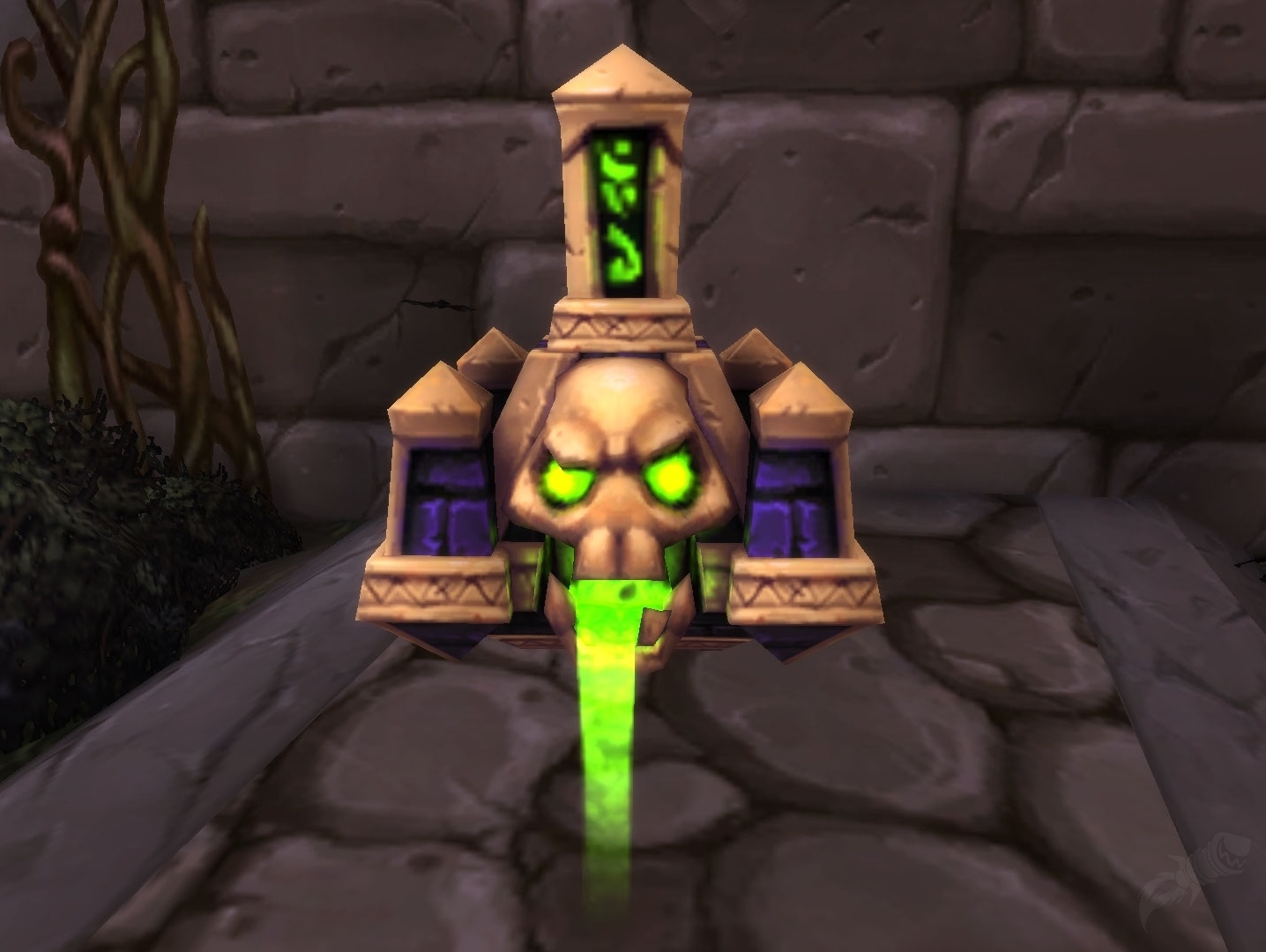 Unsettling art assets aside, the ever-present Headless Horseman is back for the yearly Halloween dungeon for players with characters between level 23-110.
Smite
Another game with regular seasonal content, Smite this Halloween is as offering cosmetic items aplenty—but also daily Halloween-themed matches. One, the beautifully-named Spooked Through The Heart, sees players take on each other on the games Clash map in a 5 vs. 5 Cupid rumble. You can expect to hear the obnoxious voice of the bow and arrow-clad baby in your dreams, and nightmares, after that particular match since everyone will (without fail) be spamming the voice commands while you are impaled on a love-arrow again and again.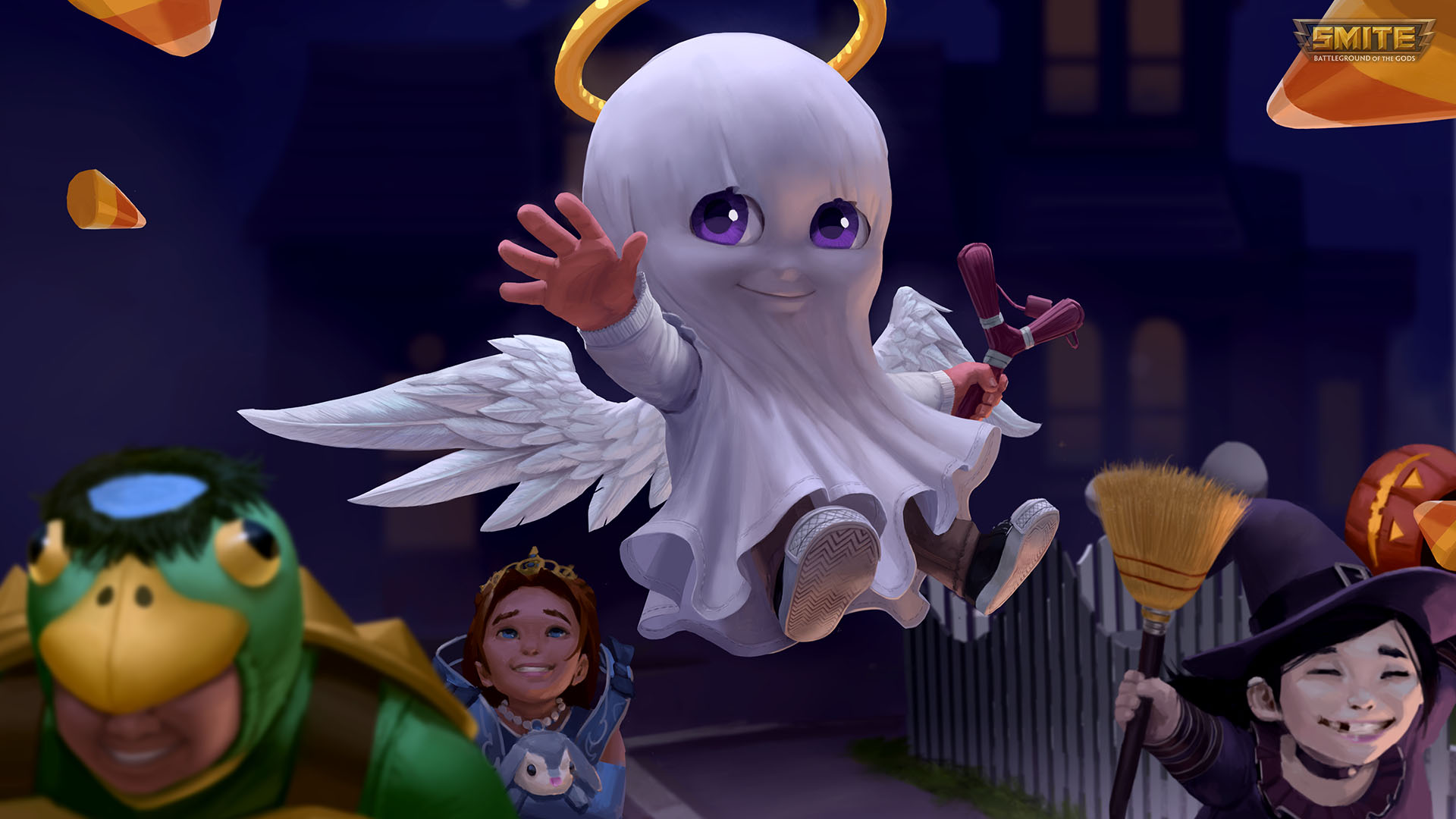 Other special modes this season have included Joust a Little Spook and Battleground of the Dogs, the latter of which donning the description, 'The Doggos have come to decide who is the goodest boy.' A degree of self-awareness and ability to not take itself seriously has always been a feature of Smite, and this Halloween is evidently no exception—showing the very best of Hi-Rez's bizarre (but effective) sense of humour.
Elder Scrolls Online: Witches Festival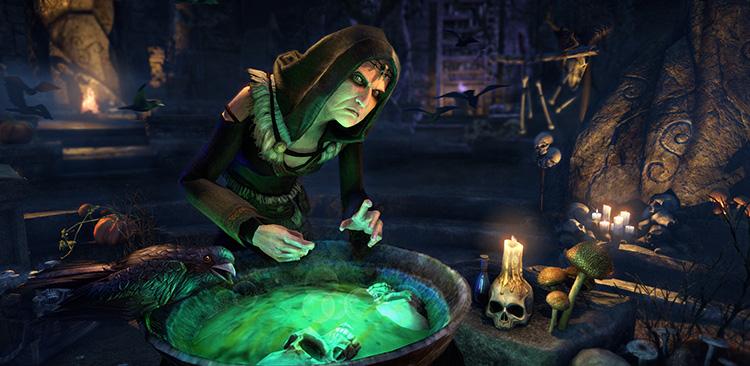 Another, sometimes overlooked, MMO here with Zenimax's 'Witches Festival' in which players get the chance to do 'The Witchmother's Bargain' quest-line, alongside some world events. There are all sorts to be done in a temporarily spookier Tamriel. World and dungeon bosses are dropping Plunder Skulls, which can be used to get cosmetic items like masks, and even some player housing items. Also the ability to turn yourself and friends into undead—a welcome change from the sometimes static look ESO characters take on.
While part of the fun of this particular update involves the blessings of the Random Number God, it's good to see the developers of ESO follow in the steps of World of Warcraft, and other successful MMOs, by creating one of the more gritty, rather than comic, feels a Halloween update has given us this year. What's even better is that this gives us all an excuse to stop endlessly crafting iron daggers in Skyrim, and jump on over to ESO to, well, probably endlessly craft iron daggers. The important thing is you can now do it as a skeleton wearing a pumpkin.
Awesomenauts
By total contrast, the constantly silly and creative Awesomenauts team are giving us more Halloween-themed skins to its vibrant roster of characters, and a sale on some of them. While not the greatest in-game change or content set, the event shows the creativity the developers of this game have through not only the visual, but also musical, character creation. This is done in the form of new character themes for a few of the new skins. Certainly worthy of mention is the (albeit pre-existing) 'Scourge Captain McPain' skin, and song, for the war veteran-turned space warrior Ted McPain, who takes on an almost Azeroth-esque dread pirate appearance in-game.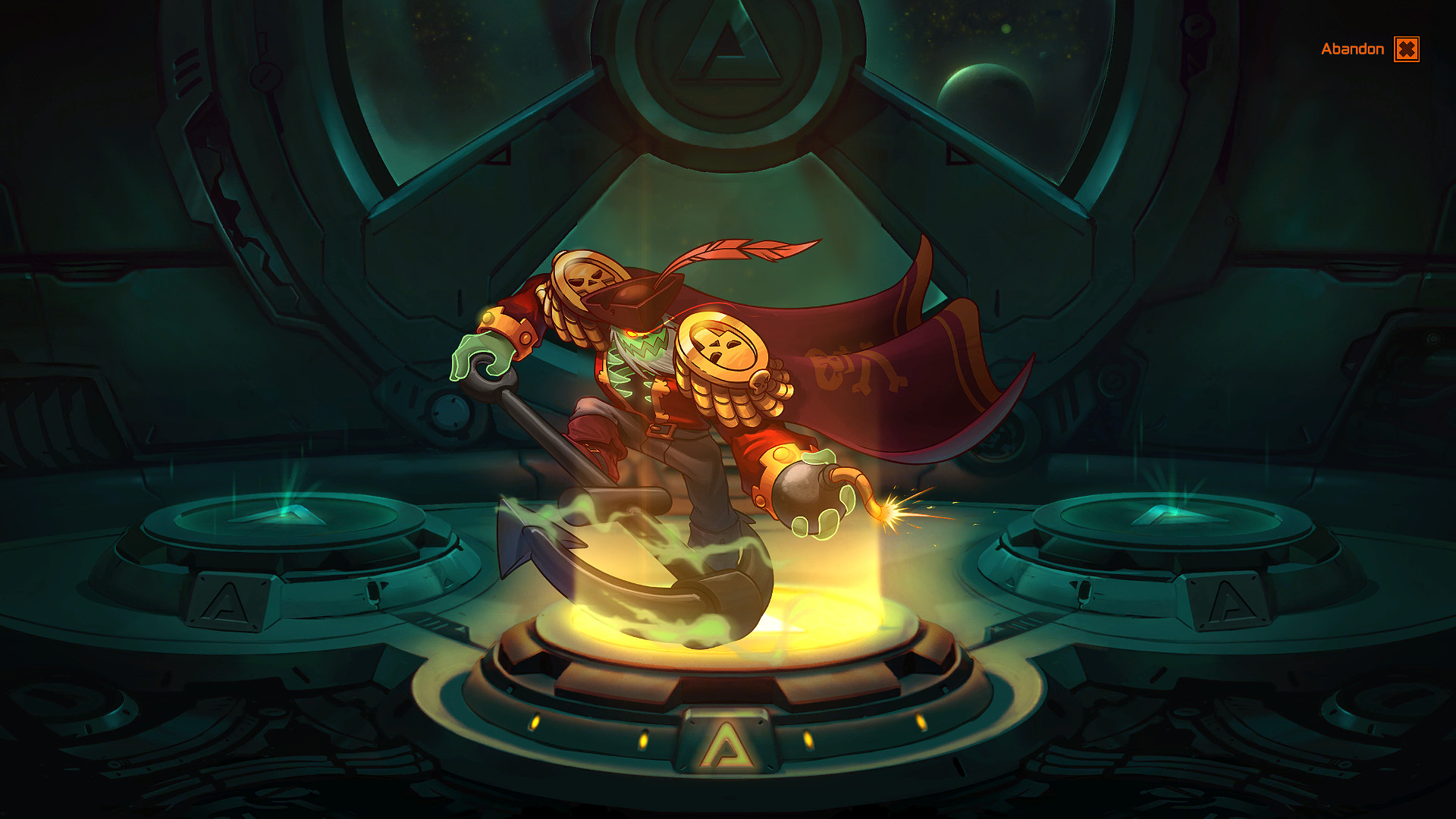 Guild Wars 2: Shadow of the Mad King
Guild Wars 2 sees the Shadow of the Mad King update for the fifth year running now, with players leaping back into the beautiful watercolour world of Tyria to take on the Mad King's Labyrinth. Aside from the nightmarishly difficult dungeons, you can also expect a 'labyrinth race', a *shudder* jumping puzzle at the Mad King's Clock Tower, and a battle against the update's namesake himself.

Alternatively, try your hand at the Lunatic Inquisition and see if you're able to survive a night as a villager when some crazy court-dwellers try and butcher you.
Pokemon Go
This mention will be brief, since we have already covered Niantic's spooky catch-fest here. The new splash screen and Pokemon spawns are enough to get anyone re-hooked to Pokemon Go. Enjoy yet another round of running frantically around your neighbourhood and nearly being hit by traffic to catch your three-hundredth ghastly.