Pre-register for Final Fantasy XV Pocket Edition today
Pre-registration for Final Fantasy XV Pocket Edition has opened today on the Google Play Store for Android devices.
The pre-registration phase allows fans to receive up-to-date information on the game's release. The Pocket Edition is set to launch on Apple, Android and Windows 10 devices later this year.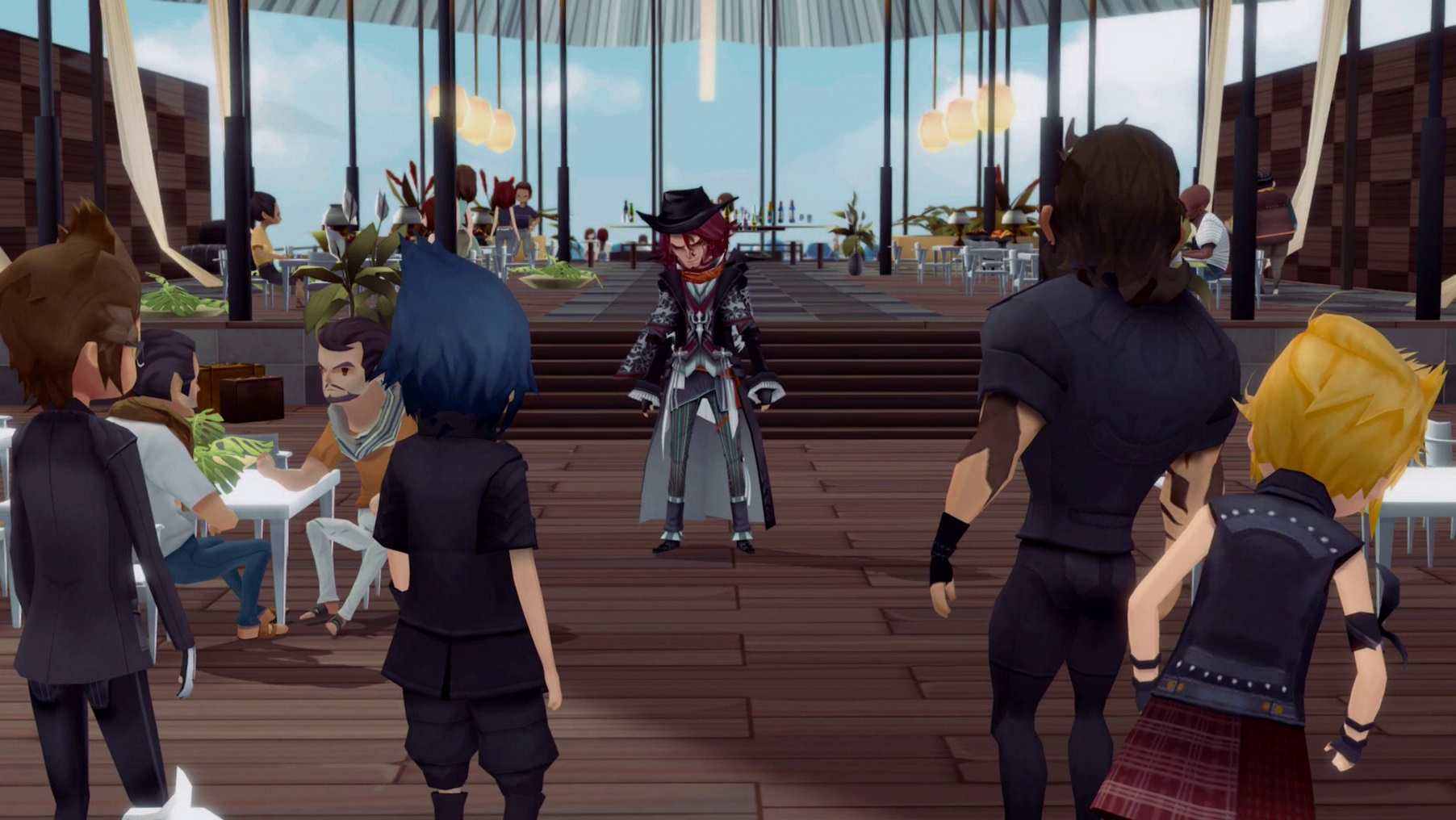 All ten episodes will be available at launch, with the first episode available for free. However, episodes 2 – 10 may be purchased individually ranging from $0.99 to $3.99 or as a bundle for $19.99.
Final Fantasy XV Pocket Edition retells the beloved story of the 2016 hit, Final Fantasy XV, across ten episodes. This approach seems to differ from the console and PC versions which were a complete experience when it was released a year ago.
The game will follow the main characters of Noctis, Gladiolus, Ignis and Prompto from the console and PC versions. The story from the console and PC versions will also be carried over to the Pocket Edition.
The mobile game will come with a heavily redesigned art style which seems to be a more cartoon look. Whereas, the controls for the game consist of three buttons for Noctis' three weapons, with spells and special moves assigned to separate buttons on the screen. To control Noctis, the player has to tap the screen to make him run and boss fights are completed by quick time events which have to be tapped on screen at the right time.
Android players can pre-register for the game right now, here.
This is one mobile game I am looking forward to playing at launch. Let us know whether you will be buying this edition in the comments below.